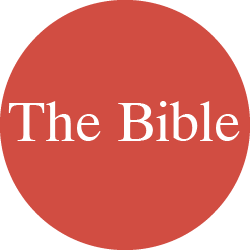 All scripture is given by inspiration of God, and is profitable for doctrine, for reproof, for correction, for instruction in righteousness: That the man of God may be perfect, throughly furnished unto all good works. – 2Timothy 3:16-17
The entire Bible (consisting of 66 books) in its original writings is verbally inspired of God; and accurately preserved, according to the promise of God and the testimony of Jesus Christ by the Holy Spirit in the Church — the Body of Christ.
Hear, O Israel: The LORD our God is one LORD: – Deuteronomy 6:4
There is ONE God, eternally existing in three Persons; Father, Son, and Holy Spirit.
(Deut. 6:4; John 4:24, 10:30; Eph. 4:6)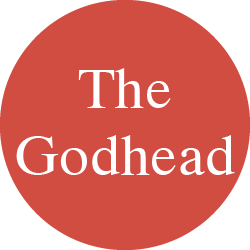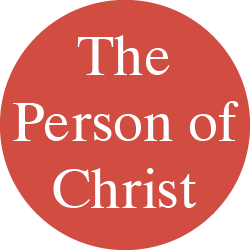 Who, being in the form of God, thought it not robbery to be equal with God: But made himself of no reputation, and took upon him the form of a servant, and was made in the likeness of men: – Philippians 2:6-7
Jesus Christ was begotten by the Holy Spirit, and born of the virgin Mary, and is true God and true Man. (Luke 1:35; Phil. 2:6-9: Rom. 1:3,4)
Charity never faileth: but whether there be prophecies, they shall fail; whether there be tongues, they shall cease; whether there be knowledge, it shall vanish away. For we know in part, and we prophesy in part. But when that which is perfect is come, then that which is in part shall be done away. 1 Cor 13:8-10
Gifts, given by the Spirit of God as a supernatural manifestation, sign gift, supernatural appointment, or empowerment for service (as described in I Cor. 12, Rom. 12, Eph. 4) have ceased with the completion of the written revelation of God's perfect Word. Today, God's Word effectually works in the Believer who is filled with His Word and Spirit — thereby, informed, motivated, enabled and led to: preach the gospel to the lost, teach, admonish, help, pastor, and oversee the local assembly, which appoints such as are qualified. (Rom.12:1-3; I Cor.13:8-10; Eph.4:11-16; 5:18: Col. 3:16; I Thess. 2:13; I Tim. 3:1-15; 5:17-25; II Tim. 3:16,17)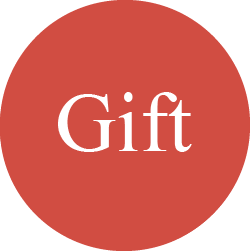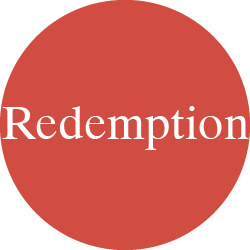 24 Being justified freely by his grace through the redemption that is in Christ Jesus:… 26 To declare, I say, at this time his righteousness: that he might be just, and the justifier of him which believeth in Jesus….. 28 Therefore we conclude that a man is justified by faith without the deeds of the law. – Romans 3:24, 26, 28
God justifies ungodly sinners by His grace, upon the ground of the blood of Christ, through the means of faith. This complete salvation is bestowed as the free gift of God apart from man's works. (Rom. 3:24-28; 5:1,9; Eph. 2:8,9)
For ye are dead, and your life is hid with Christ in God. When Christ, who is our life, shall appear, then shall ye also appear with him in glory. – Colossians 3:3-4
All the saved are eternally secure in Christ.
(Col. 2:9; 3:1-4; Phil. 1:6)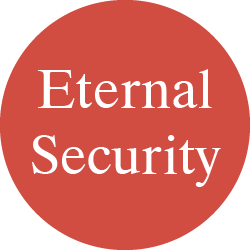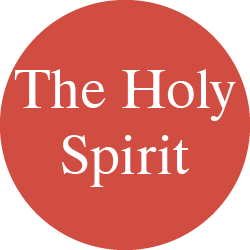 For by one Spirit are we all baptized into one body, whether we be Jews or Gentiles, whether we be bond or free; and have been all made to drink into one Spirit. – 1Corinthians 12:13
The Holy Spirit is a Person who convicts the world of sin, and who regenerates, baptizes, seals, indwells, enlightens and empowers the saved.
(John 16:8; Titus 3:5; I Cor. 12:13; Eph. 1:13,17,18; 3:16)
And hath put all things under his feet, and gave him to be the head over all things to the church, Which is his body, the fulness of him that filleth all in all. Ephesians 1:22,23
Today there is only ONE Church, which is called the Body of Christ, having a membership composed of all the saved in this present dispensation of grace. (I Cor. 12:13,27; Eph. 1:22,23; 3:6; 4:4; Col. 1:23-25)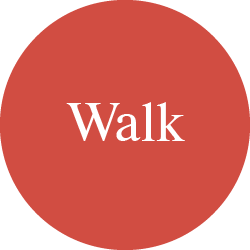 This I say then, Walk in the Spirit, and ye shall not fulfil the lust of the flesh. Galatians 5:16
We believe that saints (i.e. saved people) today are to live their lives under grace and not the law system (Romans 6:14). This means that the core operating principle in the saint's relationship with God, others, and himself is grace. By reason of Christ's victory over sin and by His indwelling Spirit, all saved people may and should experience deliverance from the power of sin in their daily lives (Romans 6:11-14). All saints still possess the old sin nature and the ability to sin. We do not believe that the old sin nature is ever eradicated during this life (Galatians 5:16-25, Romans 7:15-25).
We believe in the practical sanctification of all members of the body of Christ (Romans 12:1-2) and that all saints should glorify God in all of their thoughts, words and deeds (1Corinthians 10:31). Saints should separate from all forms of worldliness, humanism, and religious apostasy (Ephesians 5:3-12, Titus 2:11-12). All saints should demonstrate their love and forgiveness to all men because Christ has forgiven us (Ephesians 4:32).
We conclude that, as believers, we should follow Christ's example and be subject to the higher powers (i.e. governmental authorities) so that we may lead quiet and peaceable lives in all godliness and honesty (Romans 13:1-7, Ephesians 2:10, 1Timothy 2:1-2). Saints are in this world, but we are not of this world. While here, the local church should comply with all of men's laws except where to do so would violate the clear teaching of the scriptures (Acts 5:29).
For as often as ye eat this bread, and drink this cup, ye do shew the Lord's death till he come. Corinthians 11:26
The communion of the Lord's Supper as revealed through the Apostle Paul in I Corinthians 11:23-26 is for members of the Body of Christ to observe "until He comes." There is no place in Scripture where the LORD'S SUPPER and WATER BAPTISM are linked together either as ordinances or as sacraments for the Church.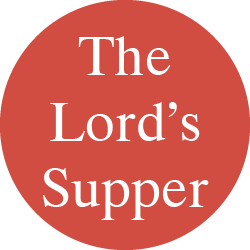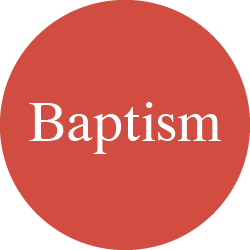 There is one body, and one Spirit, even as ye are called in one hope of your calling; One Lord, one faith, one baptism, Ephesians 4:4-5
All saved persons have been made members of the Body of Christ by One divine baptism (this is baptism into the Body of Christ by the Holy Spirit). By that ONE BAPTISM, every member of the Body of Christ is identified with Christ in His death, burial and resurrection. In light of the statement concerning the "ONE BAPTISM" in Ephesians 4:5 and the statement in I Corinthians 1:17 that "Christ sent me not to baptize but to preach the gospel", we affirm that water baptism has no place in God's spiritual program for the Body of Christ in this day of grace.
For this we say unto you by the word of the Lord, that we which are alive and remain unto the coming of the Lord shall not prevent them which are asleep. For the Lord himself shall descend from heaven with a shout, with the voice of the archangel, and with the trump of God: and the dead in Christ shall rise first: Then we which are alive and remain shall be caught up together with them in the clouds, to meet the Lord in the air: and so shall we ever be with the Lord.- 1Thessalonians 4: 15-17
The Rapture will be pretribulational and premillennial. Rapture is the great hope of Church the Body of Christ, in which Jesus Christ will come to the mid-sky to receive the Church unto himself (1 Tess 4: 13-18, 1 Cor 15: 51-54) as the mystery revealed to Paul.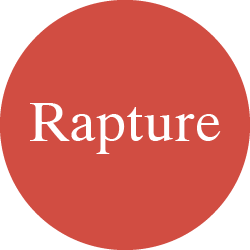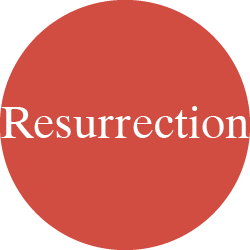 For as in Adam all die, even so in Christ shall all be made alive. But every man in his own order: Christ the firstfruits; afterward they that are Christ's at his coming. 1Corinthians 15:22-23
Jesus Christ was resurrected bodily from the dead, and at the Second Coming He will raise all of the saved under the kingdom program to everlasting glory, and at the end He will raise all of the lost in everlasting condemnation. (Luke 24:39; I Cor. 15:22-24; Rev. 20:11-15)
Now to him that is of power to stablish you according to my gospel, and the preaching of Jesus Christ, according to the revelation of the mystery, which was kept secret since the world began,  But now is made manifest, and by the scriptures of the prophets, according to the commandment of the everlasting God, made known to all nations for the obedience of faith: Romans 16:25-26
The mission and commission of the Church is to follow the Apostle Paul and the revelation of the truth, which our Lord Jesus Christ in glory gave to him for us.
(I Cor. 4:16; 11:1; Phil. 3:17; I Thess.1:16; Rom.11:13; 15:16; Eph. 3:1; I Tim. 2:7; II Tim. 1:11; 2:2) That Gospel which Paul called "my gospel", in contrast to that gospel of the circumcision, is God's message for today. (Rom. 2:16; 16:25; II Tim. 2:8; Gal. 1:6-9; 2:2,5-7)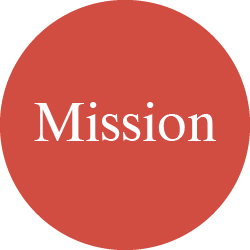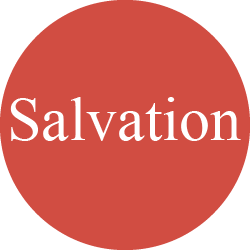 For by grace are ye saved through faith; and that not of yourselves: it is the gift of God: Not of works, lest any man should boast. – Ephesians 2:8-9
We believe that man is saved from eternal punishment and is justified freely by grace through faith in the sacrificially shed blood of Jesus Christ on the cross of Calvary (Romans 3:21-26, Ephesians 2:8-9, 1 Corinthians 15:1-4). Salvation is a completely undeserved free gift bestowed upon all who simply believe (Romans 5:12-21, 4:5). During the dispensation of grace, every person who believes the gospel of the grace of God (Acts 20:24) is eternally saved from God's wrath.
Study to shew thyself approved unto God, a workman that needeth not to be ashamed, rightly dividing the word of truth. 2Timothy 2:15
Right Division – Right division of the scripture discerns between God's prophetic purpose and his mystery purpose. God revealed the scripture progressively and so proper study requires us to respect the order of those revelations. We believe the authority, instruction, and purpose of the church today is found primarily in Paul's epistles as revealed by Jesus Christ.